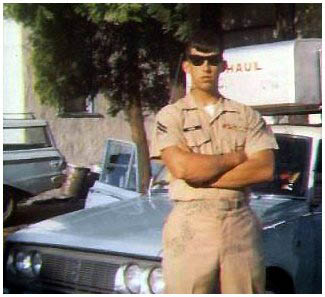 The last day in the Corp....Last time in a Marine uniform....it's now a very very sad day to remember.


Cpl. Clancy
I was fresh out of High school, when in Aug. of 1968 I Enlisted in the Corps. Did Bootcamp in San Diego, CA., Infantry Training at Camp Pendelton, CA. Then, I was sent to Nam, did my time with Delta 1/7 near Thuong Duc. I thought I lived through Vietnam, but I was wrong. The Hell came in 1995 when PTSD took my life from me.
Ham Radio....Collecting USMC Gear....Building Computers
The main interest is staying alive. Also to try and help other Nam Vets find the help needed to stay alive. 50,000 + died in Nam.....158,000+ have died in the world because of Nam.