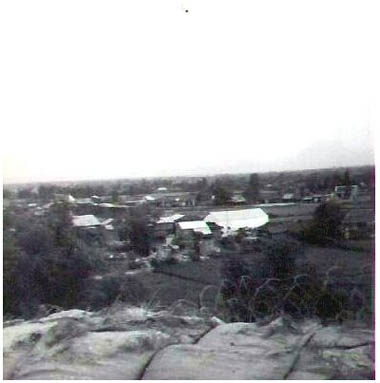 The Ville From the Hill
The Ville as see from Hill 37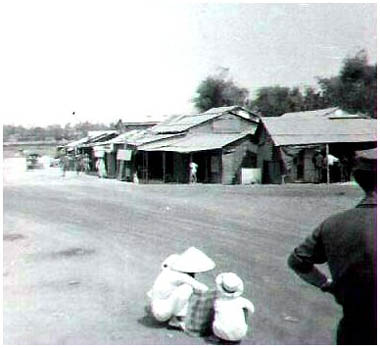 Main Street
Well needless to say there is only one road through the ville. You are looking at it, along with Mama San and babies.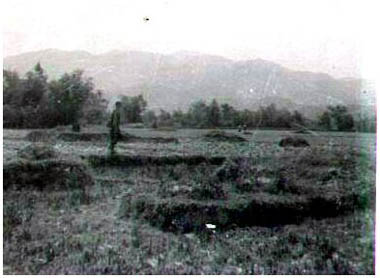 Pointman On Patrol
Just starting a routine patrol, we were told the mounds were graves.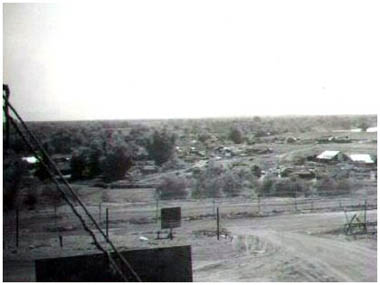 Another View of the Ville from the Hill
The photo was taken from Hill 37 near the main gate.