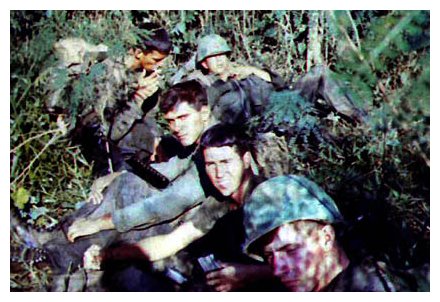 Break time in Hell
Waiting for the inevitable to break loose,
"Hell" in the "Arizona"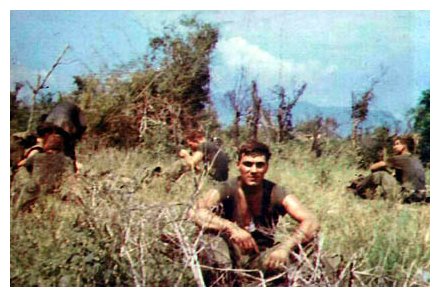 Rich Sitting
Rich and the squad taking a break on a patrol in "Indian" Territory.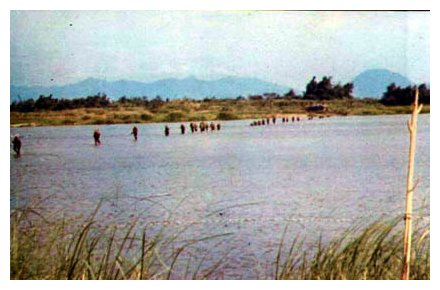 River Crossing
Leaving the Arizona after a three day Battle. This area was used by the NVA as their resupply and R&R center.