Wimpee's Warriors ... still
---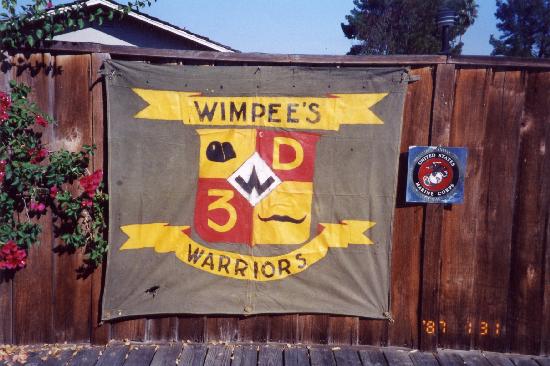 Noting the date on the photo, this image dates about 36 years after the original photo.
PFC Joe McKenna, KIA 9/13/51, was the artist who created this banner. He is also the unnamed Marine who lies before the group of Marines who recovered his body on Hill 753 (see Art Weisberger Images).
McKenna was the third member of his family Killed In Action in the service of the United States of America. A memorial plaque (see below), situated in the Marines Memorial Club, San Francisco, briefly tells of this.
---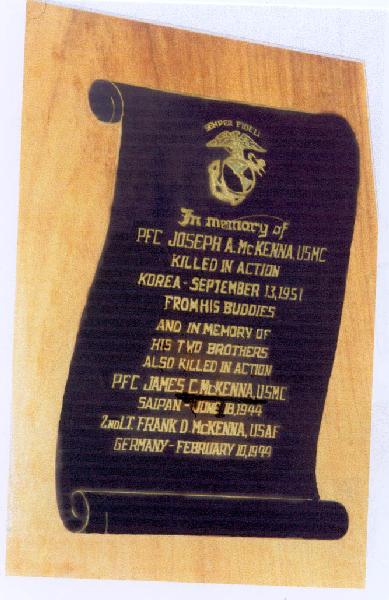 The Joseph McKenna Memorial Plaque
---
Click on Either Image to Return to Fred Frankville's Pages
---