The USS Oscar Austin DDG-79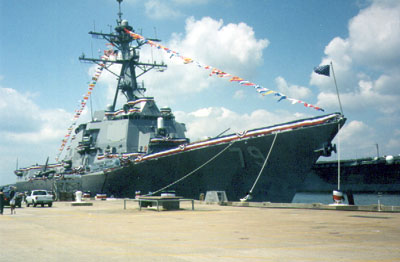 ---
Pier 11 Norfolk, Virginia

The Austin in her berth at the Naval Yard prior to the evening Commissioning ceremony.

---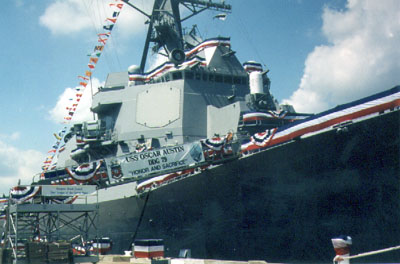 ---
Welcome

Her name proudly displayed on the Gangway leading to the forward part of the ship.


---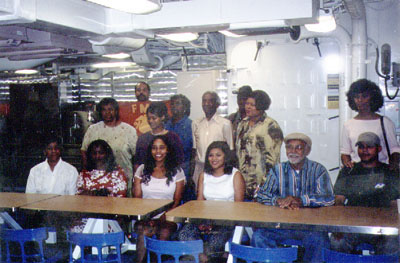 ---
Crews Mess Deck
Family and friends of the ships namesake, Pfc Oscar P. Austin prior to the evening ceremony.

---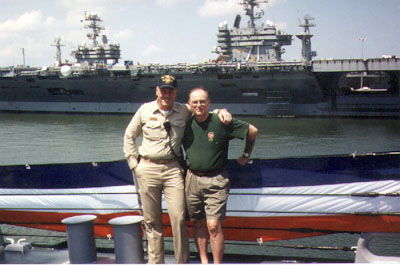 ---
CWO2 Peterson and myself.

CW02 Peterson a two time "Plankowner" [the USS Ramage DDG-61, and now the USS Oscar Austin DDG-79] has been with the ship since her days in Bath Me. Behind the Austin are the USS Dwight D. Eisenhower CVN-69, and the USS Theodore Roosevelt CVN-71.

---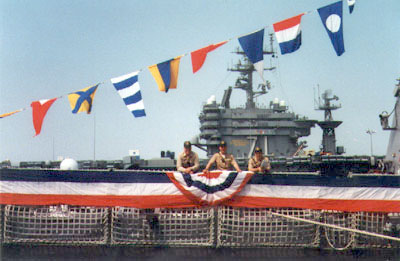 ---
On Deck and on Watch


[From left to right] CWO2 Robert E. Peterson [Systems Test Officer], ETCM (SW) Dana C. Ross [Command Master Chief], and an unidentified Officer.

---
---