Sources of Information:
Frequently, I receive requests for a variety of information from VietNam veterans which, unfortunately, I am unable to satisfy. This is especially true of veterans attempting to find old friends or just information from their pasts. Having limited access to research facilities, I have, however, been able to discover sources where one may obtain a considerable amount of information related to certain historical questions.
For Health and Personnel Records, an updated copy of your DD 214 Form which will include your awards [in a lot of cases your original DD 214 Form will not show all the awards that you may be qualified to wear] a request can be sent to the following location:
Marine Corps History Divison
Reference Section
3079 Morell Ave., Quantico, VA 22134
Marine Corps History Division Web Site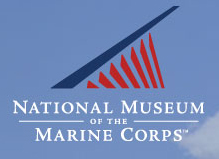 ---
VietNam Casualty Search Page (KIA) Go !!
---
Lost Veteran Locator Links
Locating a Veteran through the VA
If you have the service number of a veteran you want to find, you can call the REGIONAL VA Office nearest you, give them his name and service number and ask them if they have him on record. Once you have the confirmation that the person you are seeking is in their files you can do the following:

Write a letter to the person, put it in an envelope unsealed and affix postage required. Ensure that you have your return address in the body of the letter.

Put this letter in another envelope and address it to the VA with a request to forward it to the person that you want to contact.

By leaving your letter to the contact person unsealed the VA will see that you are contacting the person for personal reasons. This is method of contact is to protect a persons privacy. When he/or she receives your letter you will be contacted by them should they desire.

You can call the VA as many times as you wish and each time ask them to look up three (3) service numbers at a time.
---
Other Sources
Information from private sources may also be obtained. As we become older, a large number of Veterans are beginning to join various associations, and, although incomplete rosters are available, only those who are members are listed.
If you have served with, or attached to, the 7th Marines, association membership rosters for the following units are available and information may be obtained from:
---
Ordering your Parris Island Boot Camp Platoon Photo
(1) Write to:
MCCS RECRUIT PHOTO
Attn: Recruit photo
PO BOX 5100
MARINE CORPS RECRUIT DEPOT
PARRIS ISLAND, SC 29905-500
Their phone number is 843-525-3302X 7442 or 7355
(2) Include a check or money order for $9.95 for each picture you want. They have the negatives of pictures as far back as the 30's for graduation pictures.
(3) Give then your name, address and phone number
(4) Provide as much as you can of the following information:
(a) Your Platoon number, Battalion, and Company
(b) Month and year you graduated
(c) The name of at least one of your Drill Instructors.
---
3rd Battalion
Information regarding...
"India"

You can email your request to: "Tex" Stiteler
edico37@sbcglobal.net
"Kilo" Company
You can email your request to: Harry Smith
smitty@kilo37.com
Kilo Company, 3rd Bn., 7th Marines
"Mike" Company
You can email your request to: Jim Nolan
jnolan@mike37.com
Mike Company, 3rd Bn., 7th Marines Assoc.
---
7th Marine Regiment Associations
One Seven Marines

Tom Swanson
2010 Brandon Circle,
Charlotte, NC 28211

tom@swanson-pri.com

Terry Kirkland
746 N. Memorial Drive
Prattville, AL 36067

Jim "Lurch" Nelson
jnelson@wcpss.net

1st Battalion "C" Co ('65-66)

Mr. Simon Sulaica
2721 Richmond St
Joliet, IL 60435-6450
815-744-5278

Amberspapa@aol.com

2nd Battalion HQ Co, (81MM Mortars)
Mr. George W Raub
9531 W Cottonwood Dr
Sun City, AZ 85373-2127
602-972-1983

2nd Battalion, "G" Co

Mr. Gordon Morgan
8837 NE Schuyler St
Portland, OR 97220-5550
503-254-6848
usmcg27@aol.com

2nd Battalion, "H" Co

Maj.Thorvald Holm (Ret)
thorholm@att.net

3rd Battalion
6809 Pineway Hyattsville, MD 20782-1158
310-277-4910

3rd Battalion, "I" Co (All Era's)

Mr. Dennis Delbert
6007 Catherine St
Harrisburg, PA 17112-1720

3rd Battalion "M" Co

Mr. James E Hastings
100 Plymouth Rd
Bellingham, MA 02019-1243
508-966-0394

---
I will be updating and adding to this page as soon as new sources, or new information becomes available to me which may enable you to find the answers to those unanswered questions.