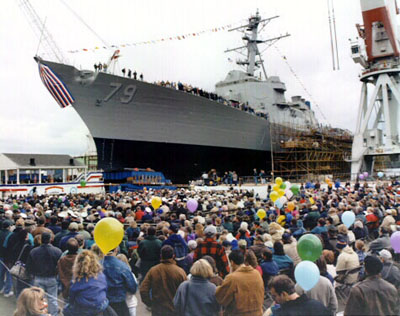 ---
Bath Iron Works, Me.

The crowd gathers for the launching of a new generation of Destroyer the Aegis IIA Class at the Bath Maine Shipyard.

---
Christening of the USS Oscar Austin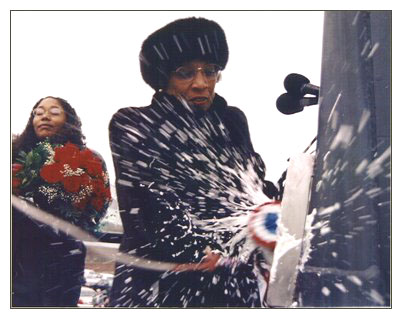 ---
7 November, 1998, at approximately 15:07 hours

The ship's sponsor, Mrs. Dianne F. Reason, wife of Admiral J. Paul Reason, USN, Commander in Chief of the U.S. Atlantic Fleet, breaking the ceremonial bottle of champagne on the bow and christening the good ship OSCAR AUSTIN, with the Maid of Honor, Miss Monique E. Hart, niece of Pfc Ocsar Austin.

---
Launching of the Oscar Austin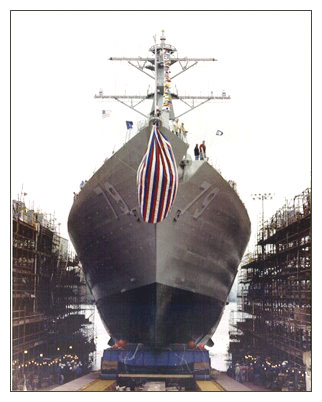 ---
Bath Iron Works, Me.

The ship sliding gallantly down the ways and into the water amidst cheers from spectators who had had gathered to witness the triumphant event.


---
Sponsor and Oscar Austin's Family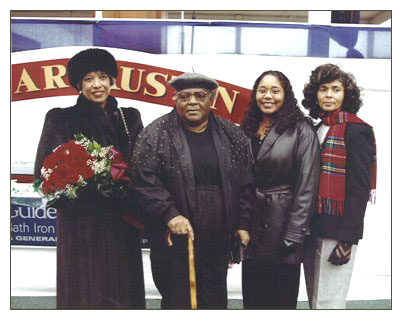 ---
A Proud Day
The Matron of Honor was Mrs. Mildred Austin (center), mother of Oscar Palmer Austin, at the ships launching. Mrs. Austin was able to witness the honoring of her son before passing away quietly on 14 December 1998.

---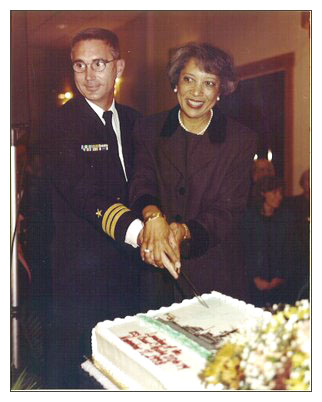 ---
The Commanding Officer and Sponser



---
Oscar Austin will be watching over Her.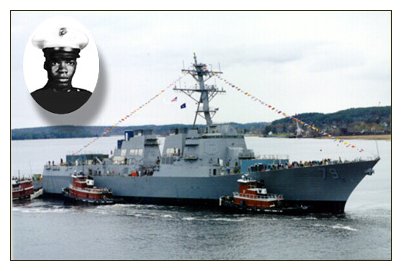 ---
In Gratitude

I would like to thank members of the United States Navy for sending me the photographs of DDG-79 Oscar Austin. A ship that will carry on the proud traditon of the United States Marine Corps and the United States Navy Honoring our Fallen Hero's.

Victor Vilionis, 22 January 1999.



---
---